Value-Based Care & Innovation
How to go beyond the patient care?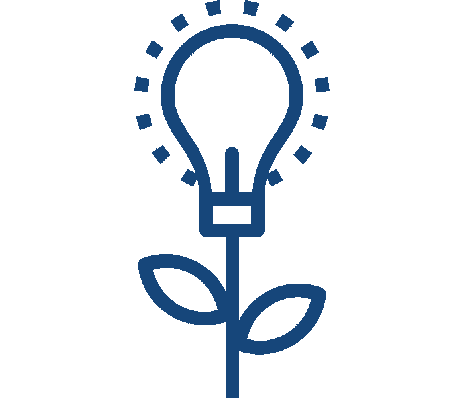 Adherence to long-term therapy for chronic illnesses in developed countries averages *
More than 75% of all patients expect to use digital services in the future **
Health and Biomedical Sciences budget is approximately 20% of the overall RIE2020 budget of S$19B ***
(*) World Health Organisation, Adherence to long term therapies evidence for action, 2003
(**) McKinsey Digital Patient Survey,2014
(***) www.nrf.gov.sg/rie2020
How can we address these challenges together?
R&D plays a very important part for innovation support and development.
This new innovation model can be summarised by the 4Ps of the innovative-value based:
PERSONALISED
With a strong customer centric approach (patient and HCPs).
PREDICTIVE
A great illustration is the development of Augmented Reality as a key promoting technology to empower patients and HCPs. The usage of smart cities and digital data is also part of constant innovation.
PREVENTIVE
Creation of Patient Support Programme including mobile applications to facilitate healthy lifestyle behaviours and disease management. Diagnostic is also essential for preventive aspects.
PARTICIPATIVE
Through the leverage of social media and mobile applications.
Innovation and R&D are key to all stakeholders including healthcare providers, patients, payers, pharmaceutical industries providing better benefits.
Go beyond the product through innovative services & digitalisation
Be at the edge of the scientific discovery
Assist patients for a better compliance treatment
Help healthcare providers to monitor treatment of patients
Interview with Patrick Cozzone, Executive Director of the Singapore Bioimaging Consortium of A*STAR
How would you define Innovation?
There is a lot of misunderstanding about innovation.
First, people tend to confuse invention and innovation. According to international standards, an innovation is the process of translating an existing invention into an application (process, product or service) with the ultimate objective of commercialization. The microprocessor and the transistor are examples of inventions. But medical devices, portable radio sets, flat screen televisions or tracking systems etc., using microprocessors and transistors, are innovations.  Although it might sound surprising, an innovation is generally nothing new. It is simply the smart application of an invention.
Innovation also isn't a guarantee of success. Not all innovations lead to new products, services or processes. Commercialization is a step forward and occurs when an innovation answers market needs or find the right "product-market fit".
An example of disruptive innovation in the healthcare sector?
Connected devices, enabling onsite detection of Infectious Diseases are an example of disruptive innovation. Using a smartphone, one is able today to diagnose some infectious diseases in remote locations in Middle East, Africa or South America, and even in conflict areas with very limited healthcare infrastructures. This is a perfect illustration of disruptive innovation.  People behind these technologies did not invent smartphones, chips or biosensors but came up with useful diagnostic applications, adopting a multidisciplinary approach.
Why is innovation essential to healthcare?
New healthcare solutions are essential to improving the lives of patients across the globe. To solve new problems, the healthcare sector needs both inventions, by continuously pushing boundaries and achieving technological breakthroughs, and innovations, which are often the product of creative multi-disciplinary partnerships.
The example of 3D endoscopes speaks for itself. Miniaturisation of devices, thinner fibers, stereoscopic cameras, enhanced image processing algorithms provide much sharper information and have deeply improved the diagnosis of specific cardiac, gastrointestinal or gynecological conditions.
This technological breakthrough arose from a multidisciplinary teamwork, including surgeons, internal medicine physicians, gynecologists, endocrinologists, 3D imaging specialists and medical physicists.
—
Patrick J. Cozzone is the Executive Director of the Singapore Bioimaging Consortium of A*STAR. He is Professor Emeritus of Biophysics at the Faculty of Medicine of Aix-Marseille University and a honorary member of the Academic Institute of France where he held the chair of Biophysics from 1998 to 2008. He holds a PhD in Organic Chemistry (Marseille), a "Doctorat ès-Sciences" in Biochemistry (Marseille) and a MBA (University of Chicago). He has previously held research/faculty positions at Stanford University (Pharmacology Department of the School of Medicine and Stanford Magnetic Resonance Laboratory), the Universities of Tunis and Sfax and the Pasteur Institute in Tunis (Tunisia) and the Institute of Biological Chemistry in Marseille. He is the founding-director (1986) of the Centre de Résonance Magnétique Biologique et Médicale (CRMBM) that he headed until 2013. CRMBM specializes in preclinical and clinical studies of heart, muscle and brain using all modalities of magnetic resonance spectroscopy and imaging. CRMBM is jointly operated in Marseille by CNRS, Aix-Marseille University and the University Hospital, with a strong interface with industrial partners. P.J. Cozzone has advised investment funds, entrepreneurs and SMEs in the biotech and medtech industry, both in Europe and North America. As a member of the supervisory board of Trophos SA in Marseille, he was instrumental in the strategic development of this neurobiotech company acquired in 2015 by Roche. P.J. Cozzone has co-authored over 400 peer-reviewed papers and directed 40 PhD theses. He has served in the leadership of several French research agencies (CNRS, INRA, ANR, etc.), national charities and international organizations, has chaired the "Bioengineering, Bioimaging, Drugs and Therapeutics" research council of CNRS, was an adviser to the French Minister of Research, has presided ESMRMB (European Society for Magnetic Resonance in Medicine and Biology), and is currently a member of the IUPAB Executive Committee and the Editor-in-chief of MAGMA. He is a Laureate of the French Academy of Sciences (1981), the recipient of the 1998 European Magnetic Resonance Award in Basic Sciences, a fellow of ISMRM (2007) and a member of the Academy of Sciences, Literature and Arts, Marseille (2011). He was knighted in the French national order of the Legion of Honor in 2012.
Interview with David Picard, Chief Executive Officer, Moleac
How would you define Innovation?
Innovation is what changes the paradigm for patients. Delivering a solution which will improve patients' health, by addressing an unmet need or enhancing the standard of care for a given disease.
An example of disruptive innovation in healthcare?
After a Stroke, patients with disabilities have very few treatment options but rehabilitation and certain stimulation techniques. We have identified in traditional Chinese medicine, a route to develop a new pharmaceutical treatment. As such we propose an innovative pharmacological treatment to assist post stroke recovery. This was an unmet therapeutic need until then. Clinical trials data show that after 3-month treatment, patients have an average 50% more chances to achieve independence at 6 month vs the placebo group.
Why is innovation essential to healthcare?
As we live longer, we need new set of diseases and health issue requiring new attentions. Innovation in Healthcare is therefore key to keep improving people's lives.
How does Singapore drive innovative healthcare solutions?
Singapore did an excellent job in supporting research and attracting innovative companies. Building on excellent academic institutions, well trained teams, key infrastructures and strategic public-private collaborations. The government initiative focus has shifted from initially focusing on pure research to translational research, from pharmaceutical only to MedTech, and manufacturing has also become an area of focus. Today, the biopharmaceutical industry represents a blooming sector of Singapore's economic growth.
—
David Picard co-founded Moleac and has been serving as CEO since, driving innovation, product and commercial development.
Prior to founding Moleac, David has spent ten years at the Boston Consulting Group ("BCG") where he was a member of the worldwide Health Care Practice Area. He has worked both in Europe and in Asia.
David graduated from the two top engineering schools in France, Ecole Polytechnique and Ecole Nationale Supérieure des Mines de Paris, where he majored in mathematics and economics. David also holds a French degree ("DESS") in business law. He is the author of several publications.
David also serve on the board of Greenship Holdings, Greenship Bulk, and Altavia Asia.
He was appointed in by the French Minister of Economy, Advisor to the French Foreign Trade in 2012.
Capgemini: Taking the digital pulse
We support pharmaceutical players in bringing services beyond the product to enhance the patient's compliance in their treatment, and treatment experience, via connectivity & digital tools.
Ipsen: Singapore as hub for Southeast Asia
Singapore offers a unique opportunity for pharmaceutical companies to develop themselves in Southeast Asia. Ipsen is committed to offers innovative solutions to patients and their doctors to improve their life and the treatment of their diseases.
Ipsen invests in the community focusing its efforts on patients associations and charitable work. Our commitment reflects the Group's corporate social responsibility policy, and Ipsen's employees are our leading ambassadors.
Meet the companies involved in this cluster