Silver Economy & Seamless Care
How to age well within its community at affordable cost?
A smooth and safe transition of a patient from the hospital to the home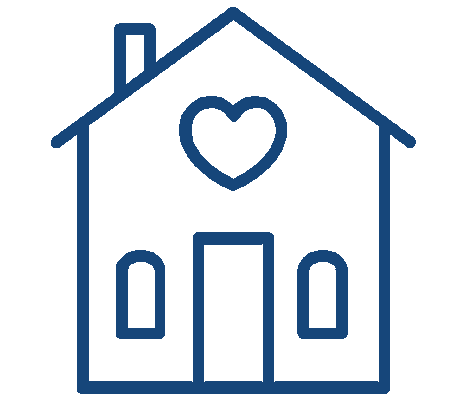 By 2030, 1 in 4 people in the Singapore will be over 65 *
Life expectancy could cross 90 by 2030. In 2017, life expectancy is an estimated 82.7 **
Asia Pacific's greying market will reach US$3.3 trillion (S$4.7 trillion) in 2020 ***
Age care facilities to be created by 2020 *
S$ estimated societal cost of dementia per person per year ****
(*) 2020 Healthcare Manpower Plan
(**) Singapore government, department of statitics, 26 April 2017
(***) 2015 Asia Pacific Silver Economy Business Opportuni­ties Report, 26 April 2017
(****) ABDIN, Edimansyah, SUBRAMANIAMA, Mythily, ACHILLA Evanthia, CHONG Siow Ann, AJIT VAINGANKAR, Janhavi, PICCO, Louisa and al. The Societal Cost of Dementia in Singapore: Results from the WiSE Study, Journal of Alzheimer's Disease 51 (2016) 439–449,DOI 10.3233/JAD-150930.
How can we address these challenges together?
Products and Services to support active ageing & ageing-in-place
Home care & geriatric care service
Robotics & assistive daily living technologies to support ageing-in-place
Seamless Care & Silver Economy means for us, empowering the silver citizens towards an active ageing thanks to an early detection of risks, and to a supportive environment.
Our strengths to support them reside in providing with:
Preventive measures, diagnostic and monitoring services
But also reside in :
Building nursing homes and hospitals faster thanks to new construction methods to cope with the increasing demand
Integrating the needs of seniors citizens in urban design, in existing and future homes
Improving the quality of healthcare facilities for better care from acute to intermediate hospital and community hospital
Our goal is to contribute to improve the quality of life of the ageing population integrated within the community
New Technologies & Sustainable Construction
Given the important volume of healthcare infrastructure needed in the short term to cope with the ageing of the population, we can help Singapore to design and build better buildings in a more sustainable way using new technologies for faster construction and delivery.
IPAL: IoT and Mobile-Health Technologies to help an ageing population
Like many developed countries, Singapore faces the challenges of an ageing population. The number of Singaporeans aged 65 and above is increasing rapidly as population growth slows. The number of seniors has doubled from 220,000 in 2000 to 440,000 in 2015, and is expected to increase to 900,000 by 2030. Amongst the elderly people, close to 10% are living alone (from 35,000 in 2012 to 83,000 by 2030). The changing demographic not only increases healthcare costs but also the demand on healthcare services and care provision.
In term of market, Internet-of- Things (IoT) and Mobile-health economy is becoming by far the fastest growing market worldwide with an expected revenue of more than 20 $bn in 2018.
Balanced and Healthy Meals
Construction (Nursing Homes, Hospitals)
Medical Advanced Nutrition
Meet the companies involved in this cluster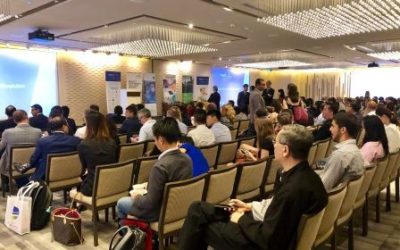 Building on the launch of the Smart Health platform, an initiative by the French Chamber of Commerce in Singapore, the Smart Health Summit held on 28 May 2019 themed "Understanding the Health Revolution", brought together a great range of 300 actors in the healthcare...