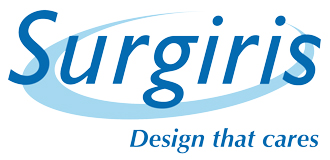 MANUFACTURED SURGICAL  LED LIGHTS
Surgiris is headquartered in northern France, at the crossroads between Paris, London and Brussels. For more than 15 years, the company has designed and manufactured surgical LED lights based on Focusmatic patented technology and ceiling pendants for operating theatres.
Three core values underpin Surgiris business strategy and day-today practices:
Innovation
Quality
Customer service
Our products are CE-marked and are also certified by the current standards ISO 13485.
Get in touch with SURGIRIS
SURGIRIS Solutions
We contribute to the evolution of healthcare services by providing comprehensive medical product and solutions portfolio of premium quality:
Surgical lighting
Examination lighting
Ceiling pendants
Fixed columns and distribution head
Video Integration Systems
… It is already working
The example of the University Hospital in Oslo
Surgiris surgical lighting chosen by the University Hospital of Oslo
Surgiris won the tender for the Oslo University Hospitals. The University Hospital of Oslo is one of the largest hospitals in Northern Europe. In total, no less than 40 operating theaters will be equipped with our operating lights in the next 2 years.
Their choice fell on our range of operating lights X3 MT – X2 MT. In competition against 9 other competitors, our operating lights obtained the highest score in terms of technical performance.