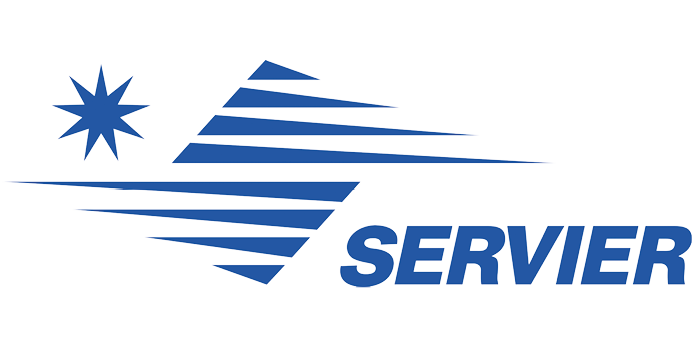 TOGETHER WE ARE COMMITTED TO THERAPEUTIC PROGRESS TO SERVE PATIENT NEEDS
Our Vision:
Placing the patient and innovation at the heart for all our actions
Fostering individual and collective commitment, the force driving our company
Guaranteeing our independance and our capacity for long term investment
Being a company of global reach
Through our actions, we contribute to transmit to future generations a world that can ensure access to quality health care for all

Dare to Innovate
We undertake to provide therapeutic solutions that makes a difference. Driven by a pioneering spirit, we dare, we strive, we learn, we achieve together.
Care
We prepare the future by embracing human and environmental dimensions.
We care for the health and fulfillment of all. « Together we care » is our motto.
Grow by sharing
Every opportunity to work together contributes to the common good.
Whoever we are, wherever we are, we grow by working together; building on one another's experiences.
Commit to succeed
The continuous development of the company is vital. Whatever the challenges we face, we keep our promises.
Get in touch with Servier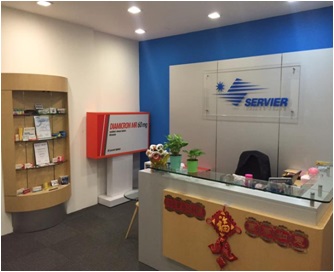 Our operations in Singapore concern, promotion and sale of pharmaceutical and allied products, but also the clinical development of future drug through an International center for therapeutic research in charge of South-East Asia.
Our drug portfolio marketed in Singapore targets chronic diseases such as: Hypertension, type-2 diabetes, ischemic heart disease, heart failure, depression, chronic venous insufficiency, hemorrhoidal disease and chronic asthenia
Servier Solutions
"We are committed to therapeutic progress to serve patient needs"

CARDIOVASCULAR

DIABETES

NEURODEGENERATIVE DISEASES

ANGIOLOGY

CHRONIC ASTHENIA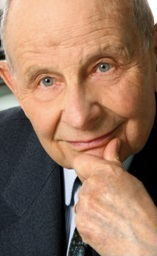 Dr Jacques Servier
1922 – 2014
It was in 1954 that Jacques Servier, Doctor of Medicine and Doctor of Pharmacy, then aged thirty, took over a pharmaceutical production company with nine employees, in Orléans, France. Today it is France's leading independent pharmaceutical company, and the no. 2 French pharmaceutical company in the world, with 21,400 employees in 146 countries. Jacques Servier was able to undertake this extraordinary adventure because of his love of the profession, his "faith" in research, his sound analysis of the needs of others, his drive to develop and share, in short, his incredible life force.
1954: Take-over of a small pharmaceutical production company in Orléans (France).
1955: The company launched its first two drugs (an antihypertensive and an antidiabetic)
1956: The first production unit was built at Fleury-les-Aubrais (France). Stimulated by research, growth gathered pace over the years.
1960: The Servier Research Center opened in Suresnes (France).
1962: Modernization of the first industrial chemistry group at Bolbec, in Normandy (France).
1964: International development began with the opening of the first subsidiary, in London (UK).
1972: Construction in the Loiret of the Gidy "factory-village" (France), which becomes the group's social showcase.
1975-1980: First presence in North America, Latin America, China, and Russia.
1984: The first International Center for Therapeutic Research (ICTR), in London (UK).
1985: Opening of the Singapore subsidiary
1988: Scrip named Servier as the world's most creative pharma company.
1989: 1 000 researchers employed at its research and development center.
1990: The first drug manufacturing plant outside France opened at Arklow (Ireland).
1994: The second Servier Research Center opened in Croissy (France).
1995: The first external growth operation, with acquisition of 51% of the capital of Egis Pharmaceutical, a Hungarian pharma company.
1996: Inauguration of the Gidy Clinical Supplies Unit, the largest in Europe.
1997: The second external growth operation, with the acquisition of Anpharm (Poland).
2001: The 10th ICTR opened in Brazil, quickly followed by ICTRs in Poland and China.
2002: Servier was awarded the Galien Prize, in recognition of its creativity in research.
2002: The Servier subsidiary created in 1996 as a generic drug producer was relaunched as Biogaran, and by 2003 was the generic market leader in France.
2003: Drug manufacturing plants were opened at Tianjin (China) and Nouasseur (Morocco).
2003: Servier became the largest pharmaceutical group in Russia. Over 15 000 collaborators are employed worldwide.
2006: Servier inaugurated at Gidy-Orléans a new drug production unit with a  floor area of 35 000 square meters.
2007: Inauguration of the Drug Production Center in Sophyno (Russia).
2008: Inauguration of the Medicinal Chemistry Institute in Budapest (Hungary) and of the Drug Formulation Center in Orléans (France).
2009: Inauguration of the Drug Production Center in Jacarepagua (Brazil).
2011: Relocation of Servier Head Office to Suresnes (France). The company passes the 20 000 mark in number of employees, with close to 3 000 in R&D.
2012: Servier acquires Pharlab in Brazil.
2013: Servier buys up the shares of the drug manufacturing company EGIS (Hungary).
2013: 92% of Servier drugs are consumed outside of France.
2014: Dr Jacques Servier, Founder of the eponymous pharmaceutical company, dies.
2014: Mr. Olivier Laureau becomes President of the Servier International Research Foundation and of the Servier Group.