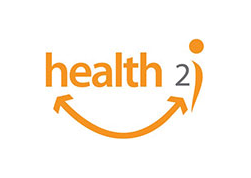 CONNECTING HEALTHCARE TO ALL
Health2i is a pioneer in mobile health in emerging markets. 
Tele-health is the core focus of Health2i.
The company offers:
Development & Operation of mHealth Solutions
Education
Training of Physicians related to mobile health
Consulting
Advice Corporates and Government bodies in the field of mobile health
The company developed Doctor Gratis, a solution aiming at providing a faster, easier and eventually more affordable access to basic healthcare for population of emerging markets.
To achieve this goal, a mobile application with cutting edge technology has been developed.
Get in touch with Health2i
We created Doctor Gratis to address simple medical concerns of our users and we were probably the first mobile application providing live medical advices on a mobile application in emerging countries.
Humanizing Digital Healthcare
We started Doctor Gratis in Indonesia by observing the difficulties of some remote populations in this archipelago composed of more than 14,000 islands to access doctors. Some patients were lucky enough to know personally a doctor and able to ask for quick advices by SMS, but this definitely a minority of people.
We gathered a pool of doctors who care, we defined our vision together and we built a mobile application to serve our noble cause: connecting healthcare to all.
Within a few years, we managed to connect patients with reputable doctors and arrange a million of live medial advices by chat.