CROSS FUNCTIONAL PLATFORM SPECIALISED IN HEALTHCARE
ERGAPOLIS is a cross-functional platform specialized in sustainable development and design activities that involves academic, public and private partners. With 30 partner universities in France, we are also the pioneer and leader of multidisciplinary teaching.
For 10 years in France, Morocco and recently Singapore, we have been working with academics, companies, Government/public agencies and local authorities to develop solutions to social, economic, environmental, and governance issues.
Our areas of expertise are sustainable urban planning, healthcare, waste management and project financing.
Get in touch with ERGAPOLIS
ERGAPOLIS Solutions
HEALTHCARE DESIGN PLATFORM CALLED: IKIGAI
The object of the platform is to design and develop a common project:
–          to improve health and wellbeing for 50 + and seniors
–          to manage healthcare with an holistic approach and break silos between stakeholders e.g : healthcare and wellness service providers, retailers, insurance, corporation for employees, academics, urban planers, designers, etc.
To turn goodwill into meaningful actions, ERGAPOLIS expertise is to mobilize stakeholders, facilitate cross-functional innovation workshops to build win-win solutions having a collective and positive social impact.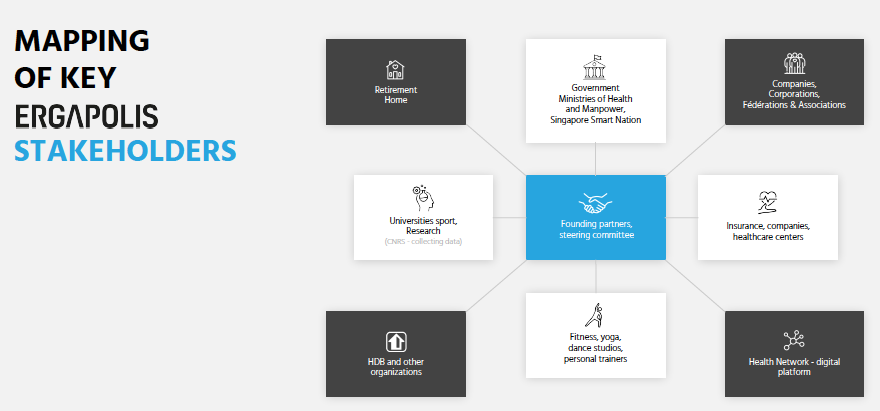 Sustainable Urban planning including improvement life environment for elderly: We already develop 13 programs in France for more than € 200 millions and 1 in Morocco