UEX POP, a new digital interface for UEX members to refer UEX services to their « buddies »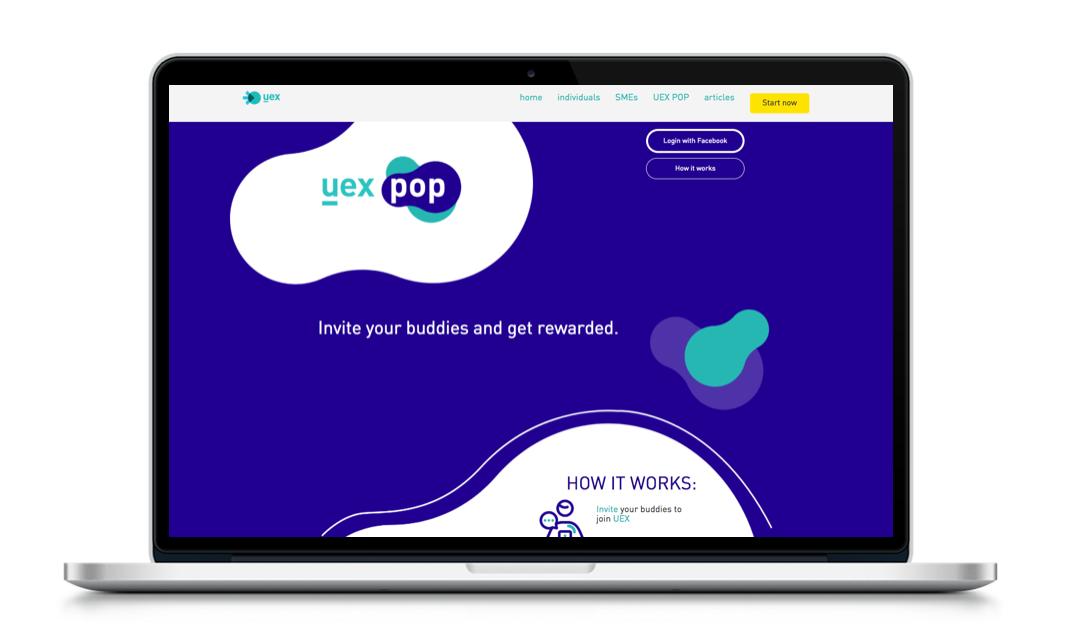 UEX, the two-year-old InsurTech Startup that enables expats and SMEs in Singapore to personalise, buy and sign their health insurance contracts online, has launched a new referral program: UEX POP. UEX has developed a new interface for their members to refer UEX services to their « buddies », and be rewarded for their loyalty. Like everything at UEX, UEX POP program is 100% online and paperless, one of the key values of the company.
"Since the beginning of UEX, we have a real support from our members who have been referring us naturally, like a good tip you would share in the expat community. We wanted to simplify this process and reward the ones who believe in our company and have been helping us," said Grégoire Rastoul, CEO and founder of UEX. Seeing that the offline referral was getting bigger, the startup decided to digitalise this process. Now the rules are clearly identified: the referrer earns cash and Grab vouchers while the referee earns discounts on his premium.
One year after the start of UEX activity, this new exciting feature is seeing the light of day. December 1st, 2017 was a soft launch of UEX POP. The company has selected thirty of its enthusiastic members to run a pilot program, as a way to validate the robustness of the technology and improve it before launching it publicly.
UEX has developed and implemented an interface directly linked to the CRM, creating a fully automated process. The interface is easy to use and has been simplified to create an environment as user friendly as possible. Every member can see the evolution of their referrals' subscription. Based on gamification, UEX POP is also challenging: members can see how many people have been referred by the other members and the best referrer of the 3-month program will get an additional reward. To try the experience of the health insurance distribution platform, visit app.uexglobal.com.