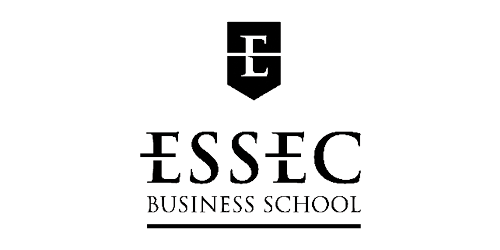 Strategically headquartered in Singapore since 2005, ESSEC Business School, Asia-Pacific aims to conduct influential high-level research in Asia.
The school also delivers academic and executive programs with Asian insights and global perspectives by leveraging on a world-class multicultural faculty body and a regional network of high level academic and corporate partnerships.
About ESSEC Business School
ESSEC Business School, Asia-Pacific was established in Singapore in 2005. The campus has since welcomed over 5,500 students and managers. ESSEC's operations in the Asia-Pacific region present the perfect foothold for ESSEC to be part of the vibrant growth of Asia and to bring its expertise to the expanding region.
ESSEC Business School, Asia-Pacific offers innovative academic and executive programs with Asian insights and Western perspectives. Backed by a multicultural faculty, ESSEC Business School, Asia-Pacific aims to achieve influential world-class research in Asia. The school also leverages on its Asian experience and regional network of premium academic and corporate partners to offer customized corporate and open-enrolment programs designed to suit the specific needs of organizations and individuals.
Get in touch with ESSEC Business School
Customised executive programs that provide solutions to client's business challenges
The client (a healthcare company) hopes to develop market access strategies to enter new markets in the Asia-Pacific region; challenges identified by the client include digital platforms, disruptive business models and compliance.
Methodology
To address the client's needs, ESSEC and the client co-developed a leadership training program with an integrated immersion project. Program participants acquired strategic, digital, and innovation competencies through classes delivered by ESSEC faculty, and are divided into teams to work on business cases co-developed by the client and ESSEC.
Integrated Immersion Project
Regional business unit (BU) leaders identified the most pressing and/or interesting business challenges their respective unit faces, provided substantive information related to the business problem, and co-wrote these business problems into cases with ESSEC faculty. ESSEC faculty worked closely with BU leaders to ensure cases are well prepared and have the necessary information to help project teams develop feasible solutions.
ESSEC faculty also coached the project teams to develop solutions for their assigned business problem.
Deliverables
The business case is presented to a jury of BU leaders; project teams had to convince these leaders that their proposed solutions will create new value beyond existing approaches and business models. Project teams also have to show that their proposed solutions are technically feasible and financially viable solutions.
Business Impact
Elements from the various immersion projects were adopted for launching new products in new markets in the Asia-Pacific region. For example, one proposed solution identified feasible ways to improve the delivery of quality healthcare through multiple stakeholders.