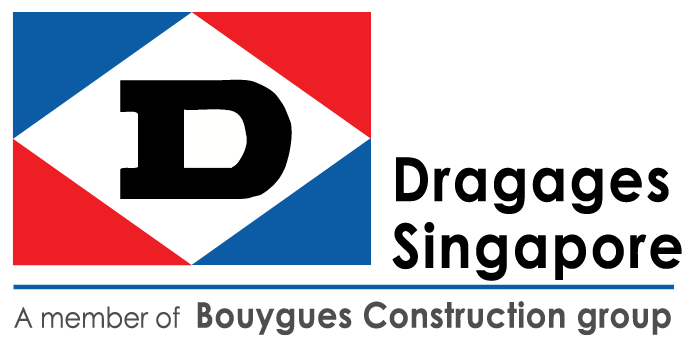 A  LEADER IN HEALTHCARE INFRASTRUCTURE CONSTRUCTION
Dragages Singapore Pte Ltd is a member of the Bouygues Construction Group, one of the world's most influential construction groups of the 21st century. Our teams design, build and operate buildings which improve the quality of the living and working environment of their users.
For more than 25 years, Dragages has contributed to shape Singapore skyline having built iconic projects like the Singapore Sports Hub or the Fullerton Hotel.
Dragages Singapore is a member of the Bouygues Construction Group, a Company created in 1952 in France and now active in over 80 countries. We offer a comprehensive range of expertise, covering financing, design, construction and facility management.
Shared Innovation lies at the heart of our business and drives us to achieve excellence in every aspect of our business. A good example is our leadership in the PPVC (Pre-fabricated Pre-finished Volumetric Construction) technology. This method of construction consists in breaking down any building into transportable pre-finished units that are manufactured in a quality controlled factory environment then craned into position on site in the manner of lego blocks. PPVC can potentially achieve a productivity improvement of up to 50% in terms of manpower and important time savings.
Equally, our belief in sustainable development means balancing competitiveness and business acumen with quality, safety and the environment. With the goal of becoming a key player in green design and low-carbon construction we implement solutions combining environmental and economical performance for our customers.
Our commitment to Singapore and the region remains as strong as ever. From this vibrant city we aim to spread the name and reputation of Dragages and the Bouygues Construction Group across the region for many years to come.
Get in touch with Dragages

HEALTHCARE INFRASTRUCTURE CONSTRUCTION

ELDERLY HOMES - THE HOUSE OF TOMORROW FOR A CITY OF ALL AGES
1. Healthcare Infrastructure Construction
The realisation of a Healthcare building requires to combine the know-how of a large contractor with the comprehensive know-how of the healthcare sector and its specific constraints.
Our healthcare division is attentive to changes in the market and benefits from a large capitalisation of projects studied and carried out in recent years in many countries.
With 463 realisations carried out by the Bouygues Construction Group, including 189 in the last 5 years, our Group is one of the undisputed major players in this sector.
And since healthcare is an area of expertise where professionals want to interact with experienced people who offer them adapted solutions, our healthcare division brings together our Group's healthcare specialists in order to:
Guarantee the quality of our projects, delivered on time and within budget,
Optimisation of the phasing of the works in line with your budget constraints for your rehabilitation / renovation projects,
Use of modern technology to increase the buildability and the productivity of the construction stage
Full scope of services ranging from built only to Design and build and facility management.
Provision of our research and development activities on sustainable construction to offer you the highest energy performance and comfort during the design of your project.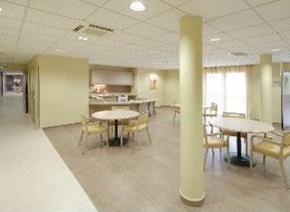 Our objective:
to realise your healthcare infrastructure project in a true spirit of partnership
Type of Healthcare infrastructures built by the Bouygues Construction in France and in the world.
2. Elderly homes – The house of tomorrow for a city of all ages
We design and build pre-equipped apartments that can be personalised to adapt to senior needs over time and respects their living habits for a healthy and active ageing.
We strive to help to transform Singapore into a City for All Ages where seniors can age gracefully in place by building comprehensive suite of facilities to support the needs of seniors and create a city in which seniors can continue to lead active and engaging lives.
In designing a home for elderly, we take particular care about:
Ensuring the safety of residents
Respecting people's privacy and living habits
Helping maintain social connections
Intergenerational housing and communal living spaces
Facilitating intervention of possible caregivers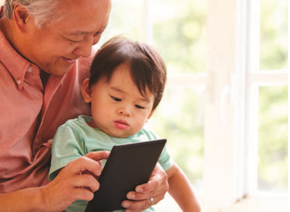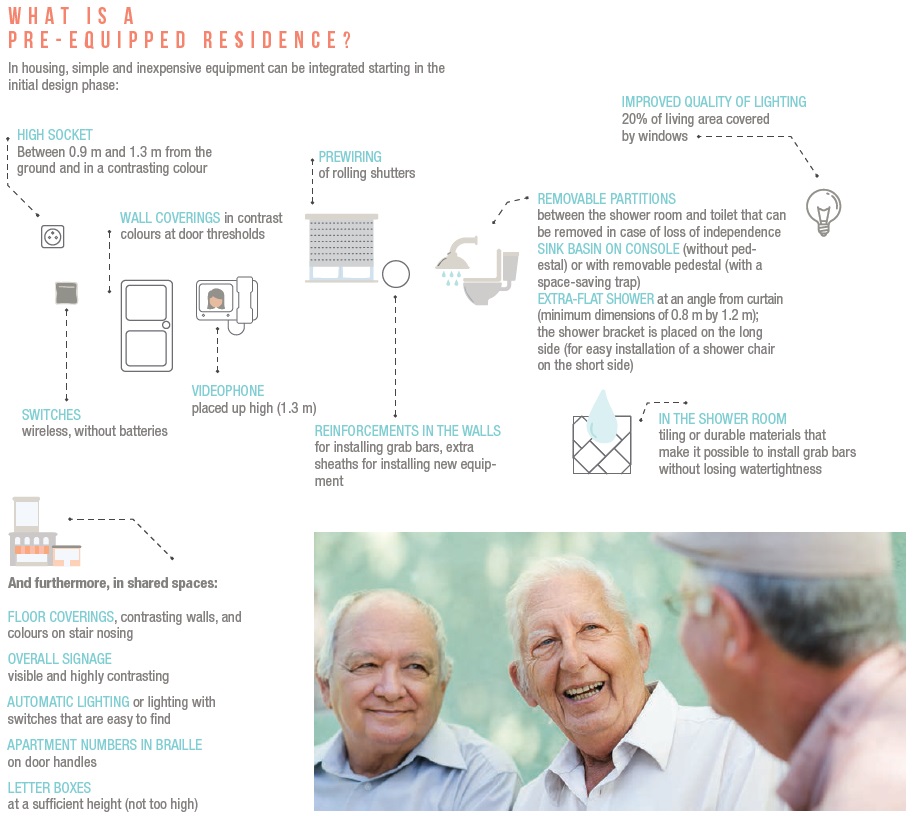 Shared Innovation
Use of PPVC construction method to increase site productivity and build the Woodlands Crescent Nursing Home in 15 months only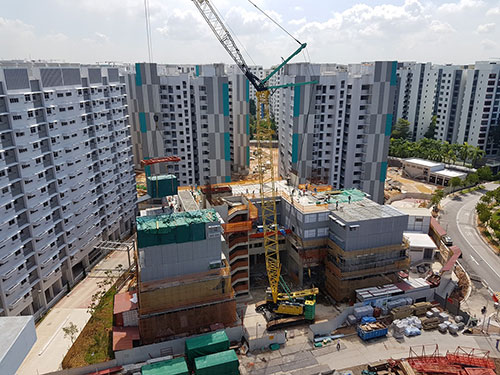 Increasing productivity in healthcare infrastructure development is key to Singapore. This is why in 2016 Dragages Singapore has been awarded with the construction of the Woodlands Crescent Nursing Home using Pre-finished Pre-fabricated Volumetric Construction (PPVC) in order to increase productivity on site and reduce construction programme to 15 months.
This pilot project for MOH is a healthcare facility of about 9,000sqm GFA featuring nine storeys of open plan space to accommodate 243 beds catering to geriatric and dementia patients requiring assisted living facilities. Thanks to our understanding of this type of facility and our technical expertise we are able to face the challenge and deliver a project on time, on budget and most importantly at the right quality.
Given the important volume of healthcare projects planned in Singapore, we can play a part by deploying our knowledge and our new construction technologies which will, in the end, help Singapore to build better and faster in a sustainable manner.