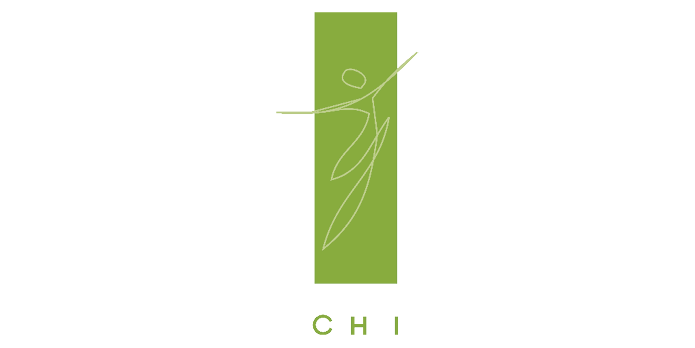 COMPLETE HEALTHCARE INTERNATIONAL (CHI)
Complete Healthcare International (CHI) is a medical clinic for your full range of family medical care, health screening, vaccinations and travel advice.
About Complete Healthcare International (CHI)
CHI believes bringing health screening and related healthcare services into a comprehensive programme will streamline and improve significantly the quality of care for you and your family.
CHI has been formed by a group of very experienced doctors (GP's), nurses and staff who come from many different backgrounds and countries but with common aims – to provide a high standard of healthcare for the whole family and also to maintain and optimise your health.
We have established a relaxing, peaceful and tranquil setting at our premises at Rochester Park. Our experienced and friendly staff are sensitive to the diversified cultures of our international and local patients and aim to provide you highly personalised services.
In addition to preventive health screenings, our family doctors are able to address issues in men's and women's health with a special emphasis on preventive medicine, anti-aging, nutrition, allergies and hormonal problems.
3 health screening plans:
Basic
Comprehensive
Holistic
At CHI, we help you and your loved ones stay healthy through personalised and integrated clinical approaches to managing health risks early. We offer a personal and complete approach to wellbeing through our dedicated team of family doctors and healthcare professionals as we aim to enrich your well-being and enhance your health education. Our health plans are customised to focus on an individual's overall well-being.
Upon completion of your examination and receipt of laboratory test results, a detailed individualised medical report will be prepared for you. This will be reviewed during a private consultation with your doctor, who will explain and provide you with suitable recommendations based on your health profile.
Complete Healthcare International (CHI) is a clinical practice that provides comprehensive general family medicine services covering acute, chronic and preventive care from newborns all the way to active agers.
Our team is composed of local and expatriate doctors trained in Singapore, the UK and Malaysia. We offer a more consultative/educational patient–physician partnership. CHI doctors are post grad–trained in family medicine in addition to other areas of interest.
NUTRITIONAL MEDICINE

PREVENTIVE AND ACTIVE AGING MEDICINE

TRAVEL MEDECINE
VACCINATIONS
The power of conventional medicine with a light mix of functional medicine.
This is a case managed with dietary advice and correcting nutrient imbalance.
Clara is a 11-year-old child. She moved with her parents in September 2014 to Singapore. Her parents are both working here. She has a younger sibling who is healthy with no mood issues. Clara is a highly intelligent child with perfectionist traits as well as some obsessive characteristics.
Clara started to develop a phobia around school when she moved to Singapore. She would often have a meltdown at the school gates and was found to be cowering under the seats of the school bus. She had very disturbed sleep and her mother had to sleep with her on most nights. She would also get violent and kick her family members during a meltdown. Some days she would sit in the shower and wash herself for a long time as she worried about having germs on her (obsessive behaviour) . It was quite upsetting for the parents to watch. Her school performance was reasonable.
After a few months of this, it was discovered that Clara had witnessed violence at school perpetrated by a school mate for a few months and this may have triggered some of her anxiety. In November 2015, she was seen by a child psychiatrist at National University Hospital and started on antidepressants. She was also placed on sleeping aids for many nights.
This started to alter her personality and the parents became worried. They weaned her off it. In May 2016, they told Clara to see a doctor to assess her ' allergies' as she had been sneezing a lot after being around white flour. This was also a way to get her in to see a doctor as she had refused to see one. I had a long chat with her but without revealing my concern about her mood. She agreed to do food allergy tests which showed some intolerance to dairy products. What became obvious in the interview was that her diet was high in refined sugars and low in protein. Clinically she was also low in micronutrients – most likely zinc, B vitamins and magnesium.
The problem was that she refused all oral medication. After blood tests confirmed a zinc deficiency, we were able to get her to use a cream with some zinc in it. Epsom salt baths were used as a way to improve magnesium levels. B vitamins were also added. Her diet was discussed with her and the family. Simple sugars and dairy was reduced. Melatonin was also added as a sleep aid.
A few weeks later, these simple measures had made a huge difference. The child seemed to stabilise with hardly any tantrums/ meltdowns and much better sleep ! Her mood has also been much better and the anxiety and obsessive characteristics have improved. She continues to do well at school.
We continue to monitor her regularly to see if she maintains her mental health. Although some of these micronutrients are not focussed on in conventional medicine, they seem to make a lot of difference to a lot of patients with mood issues, as does cutting down on simple sugars – probably by stabilising blood sugar levels.