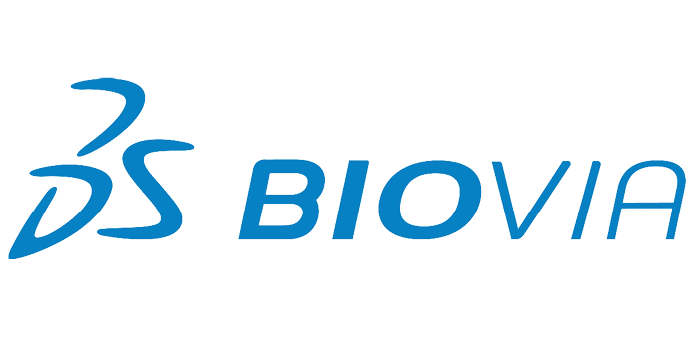 DASSAULT SYSTEMES, THE 3DEXPERIENCE COMPANY
Provides business and people with virtual universes to imagine sustainable innovations.
About Dassault Systemes BIOVIA
BIOVIA solutions create an unmatched scientific innovation environment that can help science- and process-driven companies develop better products faster and more cost effectively.
The industry leading BIOVIA portfolio integrates the diversity of science, experimental processes and information requirements from Discovery to manufacturing with proven capabilities in Collaborative Science, Unified Lab Management, Process Production Operations and Quality and Regulatory Management. BIOVIA solutions are used by more than 2,000 companies in the Life Sciences, Energy/Process/Utilities, Consumer Packaged Goods/Retail Transportation/Mobility and High Technology sectors, as well as academic and government entities.
Get in touch with Dassault Systèmes
Dassault Systemes BIOVIA Solutions 
Dassault Systemes BIOVIA Success Stories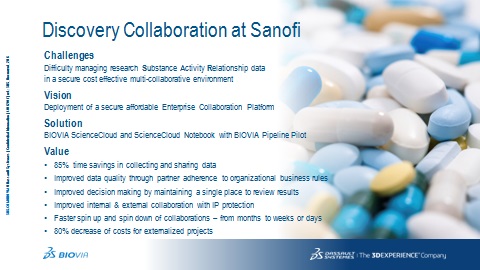 COLLABORATIVE SCIENCE
Discovery collaboration at Sanofi
UNIFIED LAB MANANGEMENT
Janssen R&D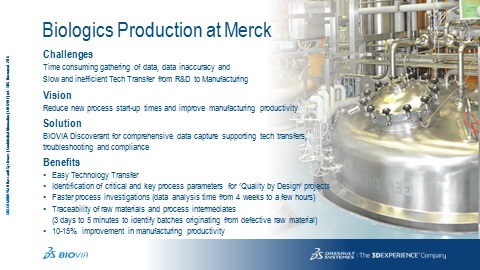 PROCESS PRODUCTION OPERATIONS
Biologics production at Merck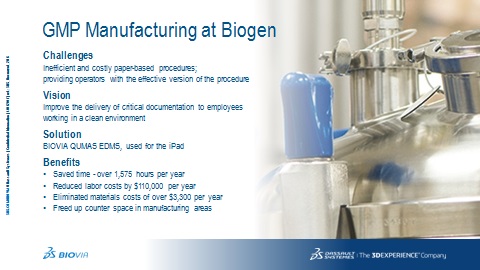 QUALITY AND REGULATORY MANAGEMENT
GMP manufacturing at Biogen