AXA INSURANCE: YOUR PREFERRED HEALTH PARTNER
AXA Group employs 165,000 employees serving 107 million clients in 64 countries.
No matter how big we have grown, each and every one of us have one calling: to provide protection to you and all that matters to you.
With presence since 1969, AXA Insurance is a leading composite Life and General Insurance company in Singapore. AXA Insurance offers a wide range of products, catering to the needs of both individuals and companies.
Health & Employee Benefits – Market Leader in Singapore
As one of the market leaders in Health insurance solutions, AXA Insurance offers a full spectrum of Health offers to cater for the needs of our individual and corporate customers, ranging from individual Hospital & Surgical Plans or Integrated Shield Plans to exclusive international health plans and comprehensive Employee Health & Benefits solutions for companies.
Our Health insurance solutions reflect our concern for our customers' health, and we believe our role goes beyond financial protection. We continue to innovate to offer greater convenience and to deliver a better customer experience, and reinforce our role as a Health partner of our customers.
Contact AXA Insurance
Tel: 1800 880 4888 (Within Singapore) / +65 6880 4888 (International)
Fax: +65 6880 4740
Address: 8 Shenton Way, #24-01 AXA Tower, Singapore 068811
AXA Customer Centre is located at #B1-01
Operating Hours: 9:00am – 5:30pm (Monday – Friday)
Highlights of our Continuous Innovations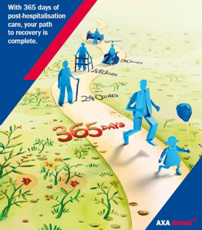 One of the 6 insurance companies in Singapore approved by the Singapore Ministry of Health to distribute Integrated Shield Plans – private insurance plans for hospitalisation which are part of the Singapore government's healthcare financing framework to help Singaporeans manage heavy hospital bills. Our AXA Shield plan offers customers the benefit of one of the longest post-hospitalisation coverage among Integrated Shield Plan providers, at 365 days
Enhancement of our GlobalCare Health Plan – a comprehensive international Health plan that offers customers access to a global network of private hospitals and cashless hospital settlements – to include market-leading features such as: (a) a high annual limit of SG$5.5 million and (b) one of the longest pre/post hospitalisation coverage of up to 180 days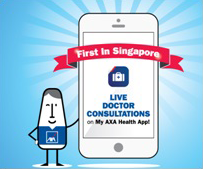 1st insurer in Singapore and Asia to introduce online doctor consultations via live chat or video call (partnership with MyDoc)
Launched an exclusive eye care plan in Singapore offering preventive benefits through a comprehensive eye test, as well as savings on prescription frames and lenses in the Optical 88 network (partnership with VSP Vision Care)
Our Competitive Advantages in Health & Employee Benefits
Comprehensive offerings: we offer a wide range of solutions that cater to the diverse needs of our customers – from private medical coverage that covers individuals at various benefit levels to group health plans that can be customised to match different corporate budgets of companies
Sustainable solutions: besides offering competitive terms, we focus on maintaining medical costs effectively to ensure that your insurance budget is sustainable
Service excellence provided locally: all our servicing teams are located in Singapore, with in-depth knowledge of the Singapore healthcare environment. We have locally-optimised medical networks, offering cashless services in partner General Practitioners, specialist panels and hospitals in Singapore
Global assistance capability: we leverage our global capability to offer international coverage and assistance services when you travel around the world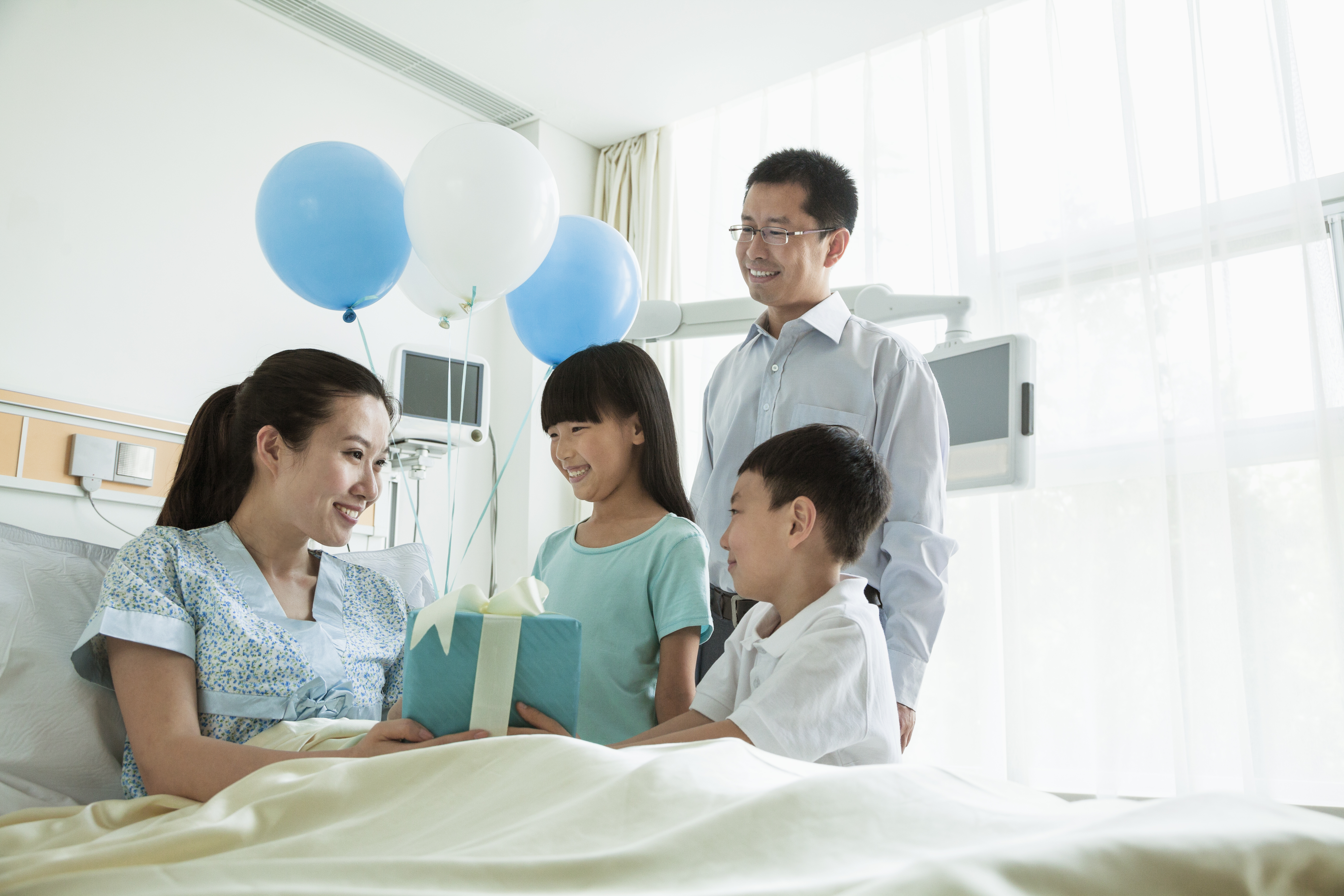 AXA Health & Protection Solutions
As one of the Top 50 Best Global Brands,
we offer all-round protection that covers all aspects of your life and that of your loved ones

CRITICAL ILLNESS

DENTAL

DISABILITY

HOSPITAL & SURGERY

MATERNITY

OPTICAL

OUTPATIENT BENEFITS (GP/SP)

PERSONAL ACCIDENT

TERM LIFE
AXA Insurance is the first insurer in Singapore and Asia to introduce Live Doctor Consultations via Live Chat or Video Call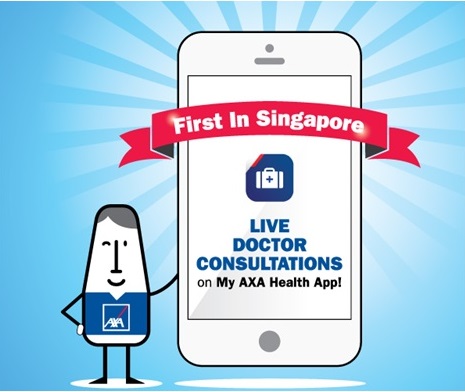 With the MyAXAHealth app, AXA customers  can engage in live doctor consultations, among other conveniences
AXA Insurance is first insurer in Singapore and Asia to provide such a service
MyAXAHealth reflects AXA Insurance's continued innovations in enhancing the customer experience
In 2016, AXA Insurance launched MyAXAHealth, a one-stop health app that provides users with easy access to high quality medical advice from Singapore-based GPs via live chat or secure "face-to-face" video call anytime and anywhere in the world, among other conveniences. While our extensive network of outpatient panel clinics provides our customers with convenient, cashless access to quality medical treatment, our continuous drive to enhance customer experience has led us to identify the issue of long waiting time at the clinic for medical consultations as an area with great potential for improvement. This, in turn, formed the basis for our development of MyAXAHealth, where we set out to offer our customers the benefit of enjoying quick, hassle-free, and round-the-clock online/ tele-consultations with trusted doctors – without worrying about long queues at the clinic. With this innovation, we became the first insurer in Singapore and in Asia to offer live doctor consultation service.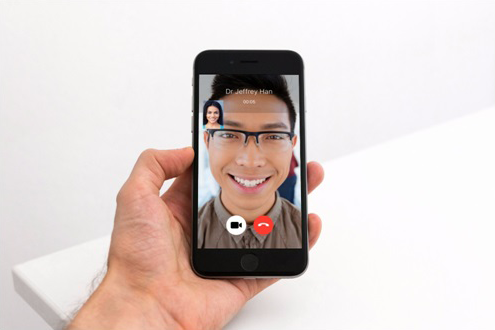 What does MyAXAHealth offer for the customer?
With the MyAXAHealth app, AXA customers can:
Engage in live chat consultations with a certified general practitioner (GP), via the MyDoc service platform – all at the convenience of their fingertips. Using video-calling technology available on smartphones, customers can directly connect with a GP to seek medical advice, obtain a medical prescription or request for a specialist referral
Collect prescriptions from their local pharmacy
Locate the nearest doctor in AXA's outpatient panel network
Benefit from a specialist referral and appointment booking service from AXA's specialist panel network
Submit and track their health claims online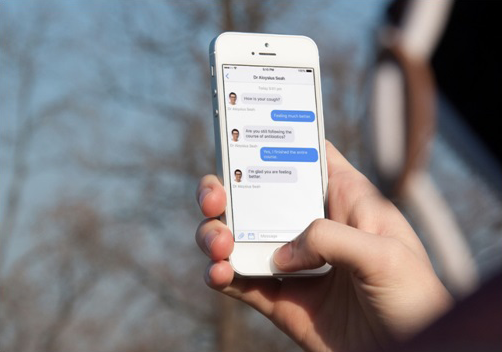 Benefits for the customer
24/7 ACCESS TO MEDICAL ADVICE

NO QUEUE WAITING TIME

CASHLESS AND CONVENIENT

CONSULTATIONS WITH TRUSTED SINGAPORE-BASED GPs
BETTER MANAGEMENT OF HEALTHCARE EXPERIENCE