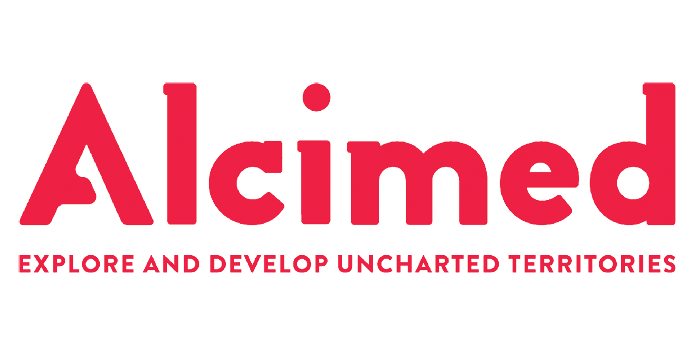 EXPLORE AND DEVELOP UNCHARTED TERRITORIES
Alcimed is a French consulting firm in innovation and new business with 9 offices in 7 countries (France, the UK, Belgium, Germany, Switzerland, the US and Singapore) and a team of 200 people.
WE ARE NOT CONSULTANTS, WE ARE EXPLORERS
We provide consulting services, helping our clients explore and develop their uncharted territories around new technologies and their impact on our client's business, market innovation and new business models, and strategic foresight, helping our clients envision the future.
On the connected care area, we are helping our clients at different levels:
Identifying innovative connected devices / Scouting of partners to develop innovative solutions
Assessing the value proposition of new connected care devices
Defining the strategy to launch a connected care approach
Understanding the future organization in the hospital due to the emergence of robotics and connected devices
Get in touch with Alcimed
Alcimed operates in several domains, mainly in lifesciences. Alcimed guides the daily work of players of the pharmaceuticals, biotech, medical device, diagnostics, vaccines, animal health industries, and food & nutrition companies. Our clients sit at the global, regional and local level within marketing and R&D.

HEALTHCARE
FOOD & NUTRITION
HEALTHCARE
Alcimed's Health team guides the daily work of players of the pharmaceuticals, biotech, medical device, diagnostics, vaccines and animal health industries, as well as their technology and service providers. Our clients sit both at the corporate global level as well as within R&D and Business Units. We explore and develop their uncharted territories, by anticipating scientific disruptors and technological shifts (e.g. new lines of research and investment, assessment of technologies/partners), developing new markets (e.g. new products / innovative services positioning, business model changes, etc.), defining entry & expansion strategy in new territories (e.g. BRICS and beyond) and through strategic foresight (e.g. possible futures, new usages).
SELECTED ENTRIES FROM OUR LOG BOOK
Decoding the specific characteristics of Asian populations compared with Caucasian populations in a chronic pathology  and identifying R&D development opportunities
Market potential of a new immuno-oncology treatment in several countries in the Middle East
Notable open-innovation models in the Respiratory Diseases field
Proposal for development of new activities in the Hospital of the Future Business opportunities involving health insurers in seven Asian countries
External innovation strategy for an R&D center
Business model for a cell therapy organisation
Innovative solutions for improving adherence to treatment
A FEW REFERENCES:
FOOD & NUTRITION
From their base camps, Alcimed's Agri-food teams explore both human and animal nutrition throughout the value chain for players involved in agribusiness, ingredients and finished products, while focusing on key topics: snacking, naturality, packaging, proteins, health/wellness, co-products, etc. Our explorers work with major industry players and SMEs on strategies around innovation (e.g. innovation approach, open innovation), growth drivers (e.g. emerging countries, new business activities, new partners), new products/services and business models.
SELECTED ENTRIES FROM OUR LOG BOOK
Potential of 3D printing in the food sector
Impact of psychology on eating behaviours
What new benefits can be targeted for child nutrition in the 3-5 age group?
Nutritional status of populations in more than 30 countries in order to develop new products
Identification and evaluation of partners for production of cereal bars in Latin America
Launch strategy for a new additive for cattle feed
Agriculture 2030: which developments to focus on?
A FEW REFERENCES: